Shopping Cart
Your Cart is Empty
There was an error with PayPal
Click here to try again
Thank you for your business!
You should be receiving an order confirmation from Paypal shortly.
Exit Shopping Cart
Vi treffer innimellom på mennesker, store og små, som er redd for hunder. Det som alltid virker best er å vise med all tydelighet at hunden ikke skal komme bort til dem. Dette gjelder i parken, på sykehjemmet, på fortauet og alle andre steder. Da slapper de fleste av, og noen vil også kunne nærme seg hunden når de føler det er trygt. Dette handler om at mennesket etterhvert opplever situasjonen som forutsigbar. At de ikke lenger tror at hunden skal hoppe på dem eller bite. For det er disse to tingene de som er redde, er mest redde for at skal skje.
Forleden traff jeg en kvinne i nabolaget som åpenbart var redd hundene, og hun syntes nok at smauet vi møttes i var altfor trangt. Jeg forsikret henne om at de ikke skulle komme bort til henne, og hun takket flere ganger for at jeg forstod henne.
For oss med hund er det viktig å lese situasjonen før det oppstår et problem. Slik kan vi forebygge ubehagelige opplevelser, og kanskje til og med åpne noen dører for våre pelskledde venner.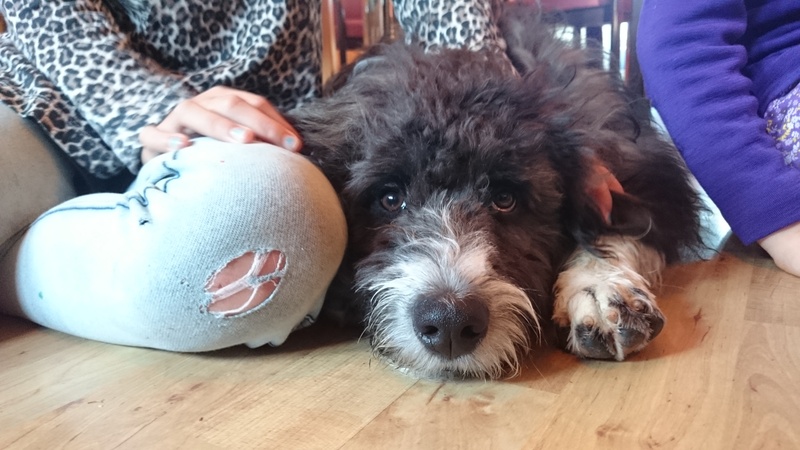 Categories: Hund og samfunn
/